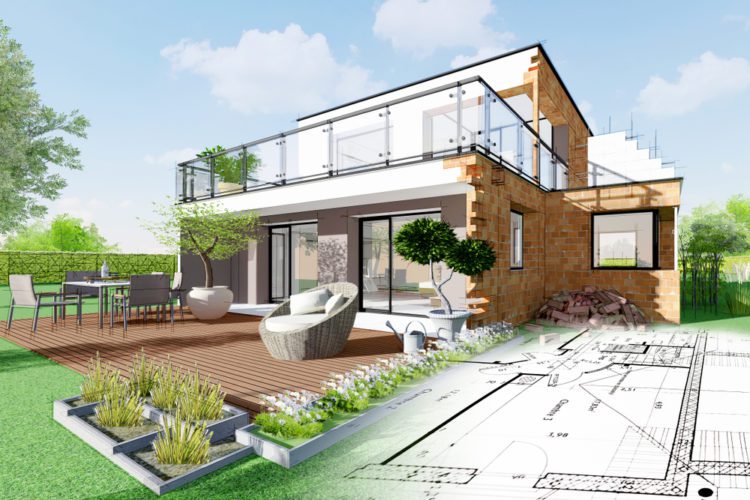 When designing your custom home, looking at other modern houses in Atlanta can give you a good idea of modern design trends and help get your creative juices flowing.
In Atlanta, you'll notice most modern homes have one or more of these five features:
1. Open-Concept Floor Plan
Lots of open space is commonplace in modern home design. Rather than putting up more barriers and walls, homeowners are tearing them down to maximize the amount of space they have and create multi-use areas.
2. Natural Building Materials
Natural building materials such as stone, wood, concrete, and exposed brick are very in matter the era. Stone and wood create a more warm and upscale feel, while exposed brick and concrete are great for achieving a more industrial look.
3. Large Windows
Most modern homes have oversized windows to allow large amounts of natural light in and help with passive heating. Large windows also help blend inside and outside living areas to create more harmony and less dichotomy between the interior and exterior of your home.
It's not uncommon to see floor-to-ceiling windows or an entire wall comprised of windows.
4. Recessed Lighting
Recessed lighting is quickly becoming a mainstay in modern home designs due to its ability to make a room feel larger. Since the lights lay flush with the ceiling, this lighting choice can make the ceiling seem higher and create the illusion of more space.
5. Smart Home Technology
There are lots of smart home technologies that you can incorporate into your home, including:
Smart speakers
Smart appliances
Smart water meters
Smart outlet plugs
Smart lightbulbs
Smart thermostats
Smart locks
Smart home security systems
Smart mirrors
Often, there is nothing more modern than seamlessly weaving smart technology into your home design.
Designing Custom Homes in Atlanta
Although it may seem easy at first, designing custom homes in Atlanta is no walk in the park. That's why many people choose to work closely with the professional custom home builders at Eco Custom Homes to ensure all of their wants and needs are incorporated into the home design of their dreams.